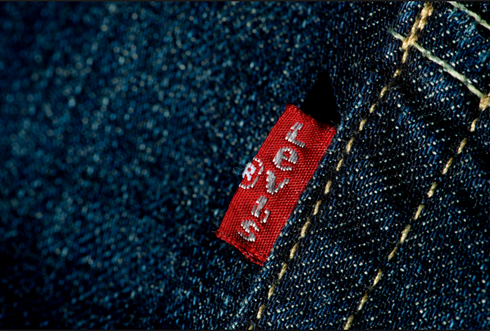 In my last post, "Digital's Blind Spot" I planned a multi-part series in which I'd interview industry leaders for their perspective on effective sales conversations. Those blogs will appear, however I first have to share a moment of clarity from reviewing one of the recordings.  Funny thing is that I didn't even catch it in the moment or even remember it until playback.  
I was talking with an old friend and colleague, with whom I recently reconnected.  We had already concluded the main interview when she told me about a friend in sales seeking prospecting advice.  In addition to recommending the services of yours truly she connected this woman to someone she considered the most authentic salesperson in the business.
Authentic.  Heard it thousands of times and always assumed I knew what that meant - genuine, honest, full of integrity, not...salesy.   Whenever I'd hear the term, I'd tell myself "Of course I'm authentic!  I genuinely care about my clients; I set realistic expectations; I'm a good person!" While I believe this is all true, my moment of clarity was the realization that at the time she brought up authenticity, I still didn't know what it really meant.
What changed between then and now is that I've learned that being a sales person/sales manager is different than being a sales coach/consultant.  Since starting my company, I've discovered my true role is helping individuals and teams navigate change. Change brings fear and uncertainty and the only way to deal is to be authentic.
Authentic behavior means putting into direct, everyday words what you are experiencing with the client  and encouraging them to do the same.  It is the opposite of trying to be clever, agonizing over the message, and straining to convince.  It is the common path through the majority of issues my clients are facing, such as:
Training sellers to be more challenger, consultative, strategic, etc.
Listening more, talking less
Standing out from the competition and getting heard by prospects
Once I reflected back on some of my biggest highs and lows, I realized that my (in)authenticity made all the difference and was very subtle at times.  I thought of the contracts I pushed through over client objections out of fear that acknowledging them would derail the deal.  Yet those deals caused months of misery for all involved - and could've been avoided.  I think of the times I didn't voice my own wants and needs to clients, thinking I didn't have a right as the salesperson to have my needs met. After all, I was getting paid - right?  But those didn't work out well either.  My strongest relationships are with former clients, managers, and colleagues with whom we were able to tackle the issues head on - even when they got messy.
If only being authentic were as easy as just *actually* being authentic  For me, the first step was learning what it actually meant.  Finally.